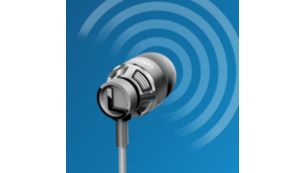 Quality 8.6 mm drivers with powerful magnet
Quality 8.6 mm driver reinforced with a powerful magnet for efficient production of lower frequency ranges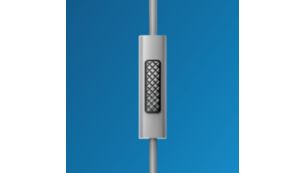 Built-in microphone switches you from music to phone calls
The built-in microphone lets you switch from listening to music to taking phone calls – easily, so you'll always stay connected with what matters most to you.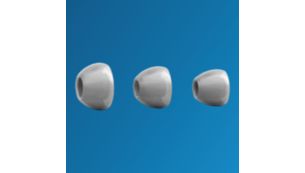 Choose from 3 pairs of ear caps for the perfect fit for you
Ear caps come in a choice of 3 sizes – small, medium and large – for a personalised and perfect fit.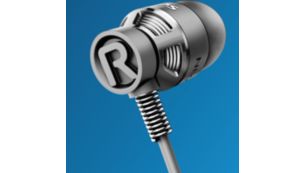 Spring steel cable relief for tough usage
The spring steel cable relief and the rubberised back of the housing provide extra protection to withstand the toughest use.
Enforced 2.5 mm diameter cable for more powerful sound
Enforced 2.5 mm diameter cable and robust headphone housing, deliver a great sound and a deep bass.
Contoured earphone body for comfort during longer periods of use
Contoured earphone body allowing comfort for longer periods of wear.
Reinforced cable for durability
Enforced 2.5 mm diameter cable and a robust headphone housing, perfect for heavy-beat lovers