Comprehensive Hospitality Solution with Pro:Centric
Now, you can manage your hotel more easily and efficiently with Pro:Centric V series TV models. All guest-room TVs can be configured and/or updated via a centralized management system, and Quick Menu embedded in the TVs provides simpler but essential menus without the need of a server. With this cost efficient.
HOSPITALITY FEATURE
Quick menu
LG has created a new Quick Menu (version 3.0), making it easier and more user friendly than ever. A creation tool enables production of hotel promotional videos.
HOSPITALITY FEATURE
Hotel Mode
Be in total control with Hotel Mode. Change TV settings or reset settings to default for every room at once.
HOSPITALITY FEATURE
Lock Mode
Lock Mode blocks external input signals with non-compliant content. This is a useful feature for preventing misuse of TVs in public spaces.
HOSPITALITY FEATURE
External Speaker Out
Enhance the entertainment experience with an additional speaker (sold separately). Guests can listen to the TV audio from other rooms within their suite, not only the room where the TV is located.
SIMPLE & EASY MANAGEMENT
USB Data Cloning
USB data cloning makes managing multiple displays more efficient for optimal operation. No need to set up each display one by one, data can be copied to a USB in one display, data will be distributed to other displays through a USB plug-in.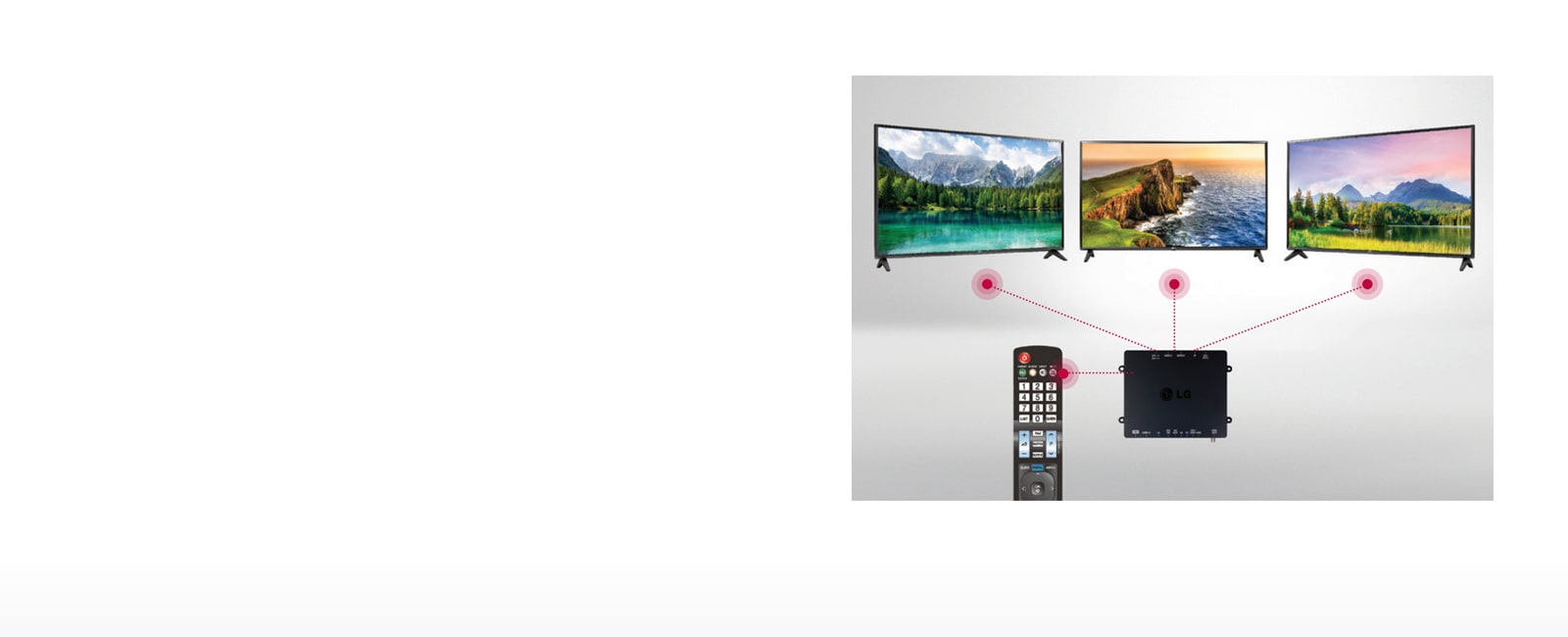 SIMPLE & EASY MANAGEMENT
IR Out
Using the interactive set-top-box, all LG TVs can be controlled with a single remote.
SIMPLE & EASY MANAGEMENT
Multi IR
Multi-code IR function eliminates any remote control signal interference between TVs in rooms with multiple TVs installed.
SIMPLE & EASY MANAGEMENT
USB Auto Playback
Create and play personalized media playlists (video, music, images) without a PC or installation.
SIMPLE & EASY MANAGEMENT
Remote Diagnostics
The TV stores diagnostic data, which can be saved to a USB memory device, thus enabling service engineers to analyze the data and identify technical issues quickly and easily.